< View All Boards / Committees
Leslie T. Thornton
Senior Vice President, General Counsel & Corporate Secretary, WGL Holdings, Inc. and Washington Gas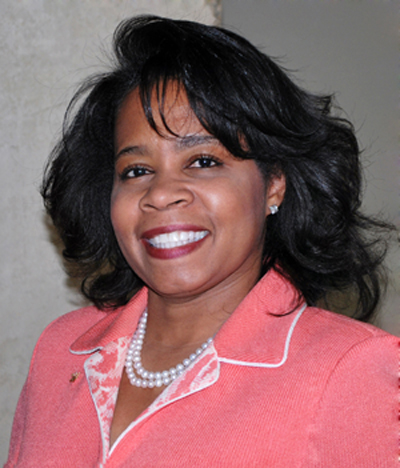 Leslie T. Thornton is the Senior Vice President, General Counsel and Corporate Secretary of WGL Holdings, Inc. ("WGL") and Washington Gas Light Company ("Washington Gas").  For more than five years, Ms. Thornton has been responsible for developing, coordinating, and providing legal advice and counsel to WGL and all its subsidiaries on matters including, but not limited to, mergers and acquisitions, cyber-threats/cyber-security, litigation, regulatory, employment law, compliance, and board support.  At the Chairman/CEO's request, Ms. Thornton also serves on WGL's Strategy Council, Risk Management Committee, Compliance Committee, and SOX Management Committee.  Most recently, Ms. Thornton has helped lead the company through the negotiations, announcement, and various state and federal regulatory applications and approvals of the company's $6.4 billion dollar merger.
Prior to joining WGL, Ms. Thornton served from 2004 to 2011 as a partner with Dickstein Shapiro LLP in Washington D.C. and from 2000-2004 a partner with Patton Boggs, LLP.  At Dickstein, Ms. Thornton conducted and managed sensitive, high-level internal corporate, federal government, and state attorney general investigations.  She also advised her clients on high-level matters before the Executive Branch, White House, and regulatory agencies.  At Patton Boggs, Ms. Thornton also advised and represented clients before federal regulatory agencies, Congress and the White House, and did education regulatory and policy work.
Beginning with the Presidential Transition of 1992 and until 2000, Ms. Thornton worked with U.S. Secretary of Education ("DOEd") Richard W. Riley, first as Deputy Chief of Staff and Counselor, and then as Chief of Staff.  During her nearly eight years in the administration, Ms. Thornton advised the Secretary on all agency matters, served as the liaison between the Secretary and the White House on policy, political, ethics, personnel and other issues, supervised the higher education administrative appeals process for the Secretary, and helped implement President Clinton's education initiatives.  Ms. Thornton was selected by the White House in 1995 to serve on the President's White House Budget Working Group when the government shut down, and in 1996 she served in a senior role on President Clinton's presidential debate team.  Additionally, holding a top secret clearance, Ms. Thornton was her agency's representative for the Continuity of Operations of Government program.
Since 2005 Ms. Thornton has been a member of the board of directors of Career Education Corporation ("CEC"), a publicly traded company where she chairs the Compliance Committee and is a member of the Audit Committee. Prior, Ms. Thornton served as Lead Independent Director of CEC from October 2011 through May 2013, and also served on the Nominating and Governance Committee.
Ms. Thornton is often a requested speaker on directorship, general counsel practice, cyber security, and diversity issues, and has been widely published in newspapers and other outlets including the Boston Globe, the Wall Street Journal, the Washington Post, and the Legal Times/National Law Journal.  She co-authors yearly a treatise chapter on data privacy and cybersecurity in the Thomson Reuters/West Law series entitled Successful Partnering Between Inside and Outside Counsel.  In June of 2015, Ms. Thornton was honored as a NACD Board Leadership Fellow after a number of speaking events for the NACD.
In 2016, Ms. Thornton completed her LL.M. in National Security Law at Georgetown Law.  Also in 2016, she received MCCA's Innovator Award, Savoy Magazine's top 300 Directors recognition and InsideCounsel's Transformative Leadership "Catalyst for Change Award."  Ms. Thornton's legal department also won the ACC's 2016 Community Service Award, and Ms. Thornton, the ACC's individual award for community commitment and service.
In June 2017, Ms. Thornton was honored at the first ever UDC Law gala in support of this impactful local institution and was presented the evening's award and recognition by former United States Attorney General Eric H. Holder, Jr.
Ms. Thornton holds a Bachelor of Arts degree from the University of Pennsylvania, a Juris Doctorate from Georgetown University Law Center, and a LL.M. in National Security Law from Georgetown Law.